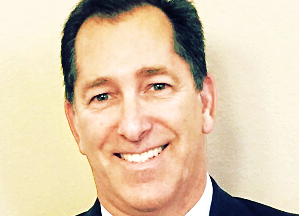 Brett Perlmutter is a forward thinking marketer with a 20+ year record for developing B2C and B2B integrated programs that consistently exceed business goals, energizing brands and generating billions of dollars in new revenue. He is uniquely skilled at mining key insights from research and analysis and translating them into meaningful and motivating marketing communications in all digital and traditional media formats. The result is transformational solutions that increase engagement, adoption, loyalty, market share and profit with uncommon effectiveness.
In his current role as a Marketing Consultant, Brett helps clients optimize the success of their strategic plans and tactical execution. This includes developing Go-To-Market strategies, with a focus on customer journey mapping, brand and product positioning, messaging strategy (including value proposition and prioritized "story architecture" for each audience segment), sales enablement, customer acquisition and retention planning. In addition, Brett guides clients on ways to increase their tactics' creative impact, enhancing their ability to engage, inform and motivate targeted audiences across multiple marketing channels. The net result is the right people see the right message, in the right graphic context, in the right place, at the right point in their journey to generate the desired response.
Prior to being a consultant, Brett was Manager of Marketing Communications in the Medicare division of Anthem, a Fortune 150 company. Here he advised 25+ internal clients on development of communications strategies that increased engagement, satisfaction and response at key touch points along the consumer journey. In addition, he managed a creative staff, directing the design, messaging and production of print and online marketing materials for 3,000+ Medicare marketing projects annually, covering 5 brands in 26 states. Projects included prospecting and lead nurture campaigns as well as materials for enrollment, member experience, provider collaboration, retention and sales/broker tool kits.
Before Anthem, Brett founded the integrated marketing firm Rainmaker & Sun that he grew for 14 consecutive years, establishing a national reputation of excellence for ROI based strategic planning and best in class creative execution. The B2B and B2C integrated campaigns consistently achieved business goals by simultaneously leveraging tactics from multiple marketing disciplines including: Brand, Direct, Product, Database, Segment, Digital/Interactive, Events, Promotions, Public Relations, Loyalty & CRM. The rare blend of integrated strategic and creative expertise Brett offered under one roof attracted clients from nearly every business sector. They include: Advanced Bionics, Medtronic, Cedars-Sinai Medical Center, Paul Mitchell, Blue Cross, Disney, FOX, International Truck and Engine, MAGIC International, City of West Hollywood, Nestle, Anaheim Public Utilities, Los Angeles Times, Martek BioSciences, Vivendi-Knowledge Adventure, Unocal, Lipton Foods, Shell Solar, Ice Energy & South. CA Gas Company.
Preceding Rainmaker & Sun, Brett was tapped by DDB Needham Worldwide to set up and manage the Integrated Creative Group for their Los Angeles office. He directed the communications strategy, including design, messaging and production of all direct marketing, promotional and retail advertising tactics for agency clients, including: CIGNA HealthCare, Universal Pictures, Vons/Pavilions and City of Long Beach. The impressive ROI generated by campaigns under his leadership fueled client satisfaction and growth of this start-up division's annual billings from $200K to $21M in under 2 years.
The results Brett has achieved along his career path have earned him notoriety in various trade magazines including ADWEEK & Direct Marketing News, as well as numerous industry awards and speaking engagements. Brett graduated from University of California, Los Angeles, majoring in Communications Studies with a specialty in Mass Communications.